Gas Generator Hook-Ups in the Newport and Bristol Counties
Are you in need of a professional gas hook-up service for your new standby home generator in your Rhode Island Home? Look no further than Aquidneck Services to get the job done as quickly, safely, and efficiently as possible. You can count on us for reliable, professional natural gas services and natural gas standby generator hookups that will keep your home running, no matter what.
---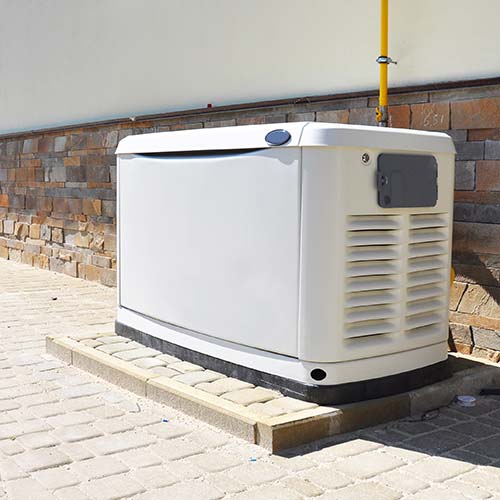 Benefits of a Standby Generator for Your Home
Have you been considering installing a natural gas standby generator for your Newport or Bristol County home? Aquidneck Services highly recommends these efficient, powerful systems to protect your home safety and peace of mind, even when the power goes out. With a standby gas generator, you can count on experiencing these benefits:
Maintain comfort and safety during emergencies
Power your entire home, including hot water, heating, and electrical appliances
Efficient, quiet, and affordable to operate
Worry less about rolling blackouts and power outages due to severe weather
Protects your home from dangerous voltage fluctuations and surges when the power returns
Do you need to book a generator hook-up service today? Visit our contact page or simply call our office at (401) 251-4226 to get started!
CALL TO REQUEST SERVICE
---
What to Expect When You Install a Natural Gas Generator in RI
When choosing a natural gas generator, the standby version is the most common in residential situations as it is permanently installed. Once your new generator is installed, you can count on your local gas service providers here at Aquidneck Services for your generator hook-up service, and a natural gas line will be connected to the main supply line to power your home generator.
Don't wait until the severe winter weather storms roll in to set up your new home generator— get your new home generator powered up today with one of Aquidneck Services' expert gas line technicians!
CALL NOW